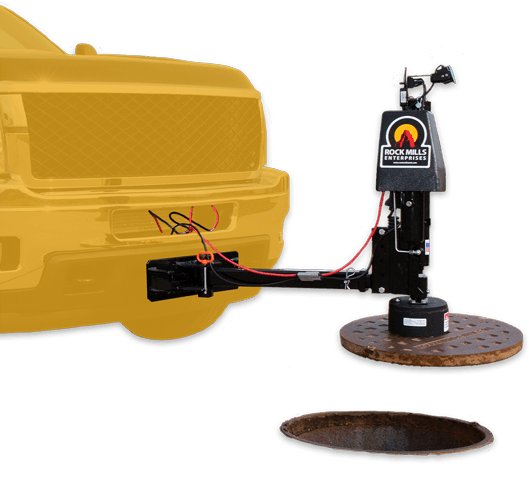 The Lifter PLUS purchase includes a remote control and a front/rear wiring harness.
It's the automated solution for manhole cover and grate removals' larger jobs – up to approx. 600 lbs.
Uses an electro-magnet (17 amp) and fits into a 2″ hitch receiver. The Lifter PLUS is 62 lbs. (magnet is 49 lbs.).
It can be sold with (1) a camera and monitor, (2) a swing arm, or (3) a grate attachment.