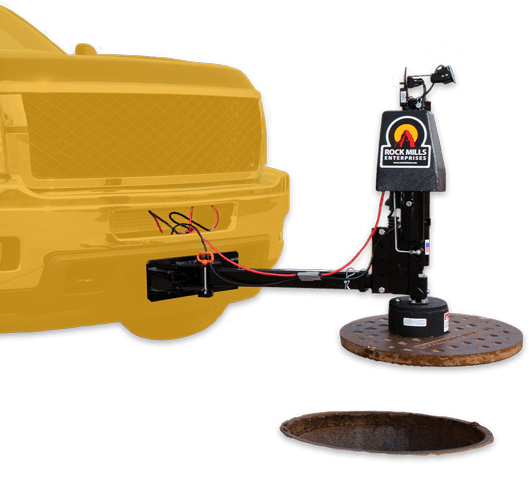 1
Approach from inside your vehicle
Use roadway camera and dash monitor to spot the manhole cover or grate.
Use hand-held wireless remote to engage The Lifter.
Operate The Lifter while seated in the vehicle.
Safely, efficiently-get more done.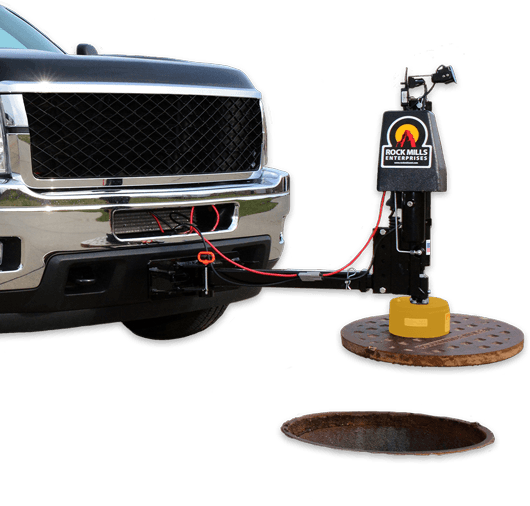 2
Activate Powerful magnet
At the touch of the wireless remote, the magnet is lowered onto the manhole cover, then activated.
Dependable, electro-magnet technology for quick and easy removal of manhole cover or drainage grates.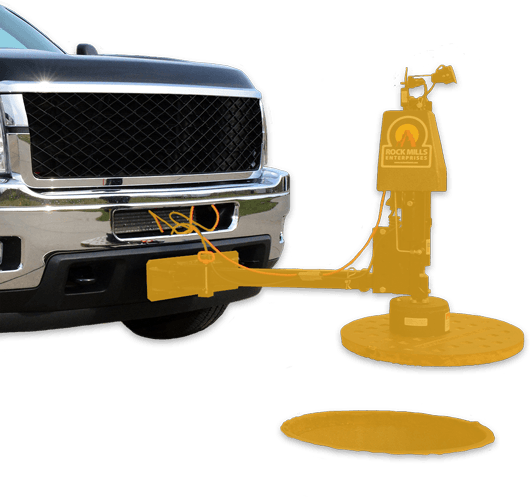 3
REMOVE AND REPLACE MANHOLE COVER
Remove cover with the simple push of a button.
With optional Swing Arm, swing cover away from opening.
Replace cover with Swing Arm without moving the vehicle.